Virgin Atlantic A330-900neo Upper Class, Retreat Suite
Virgin Atlantic has 16 Airbus A330-900neos on order, the first of which will be delivered soon. We knew that Virgin Atlantic would be installing a new business class product on these plans, and we now know what to expect. There's even an additional surprise, as Virgin Atlantic is introducing something better than business class for the first time.
Details of Virgin Atlantic A330-900neo interiors
Virgin Atlantic has been nicely updating its onboard product in recent years. Virgin Atlantic's 787s feature herringbone seats in business class, which at this point are pretty outdated. Virgin Atlantic's A350s feature a hybrid herringbone and reverse herringbone product in business class, which is a significant improvement over the old product.
The A330-900neo isn't quite wide enough to install the A350 business class product, but Virgin Atlantic is getting creative, and has come up with some impressive interiors for these jets.
Virgin Atlantic A330-900neo Upper Class
Virgin Atlantic's A330-900neos will feature 30 Upper Class (business class) seats. They're a customized vantage XL product with privacy doors, and will be staggered and in a 1-2-1 configuration. Virgin Atlantic will have a very similar product to what joint venture partner Delta has on its A330-900neos.
The seats will feature passenger-controlled mood lighting, 17.3″ touchscreen TVs, mirrors, bluetooth connectivity, and wireless charging.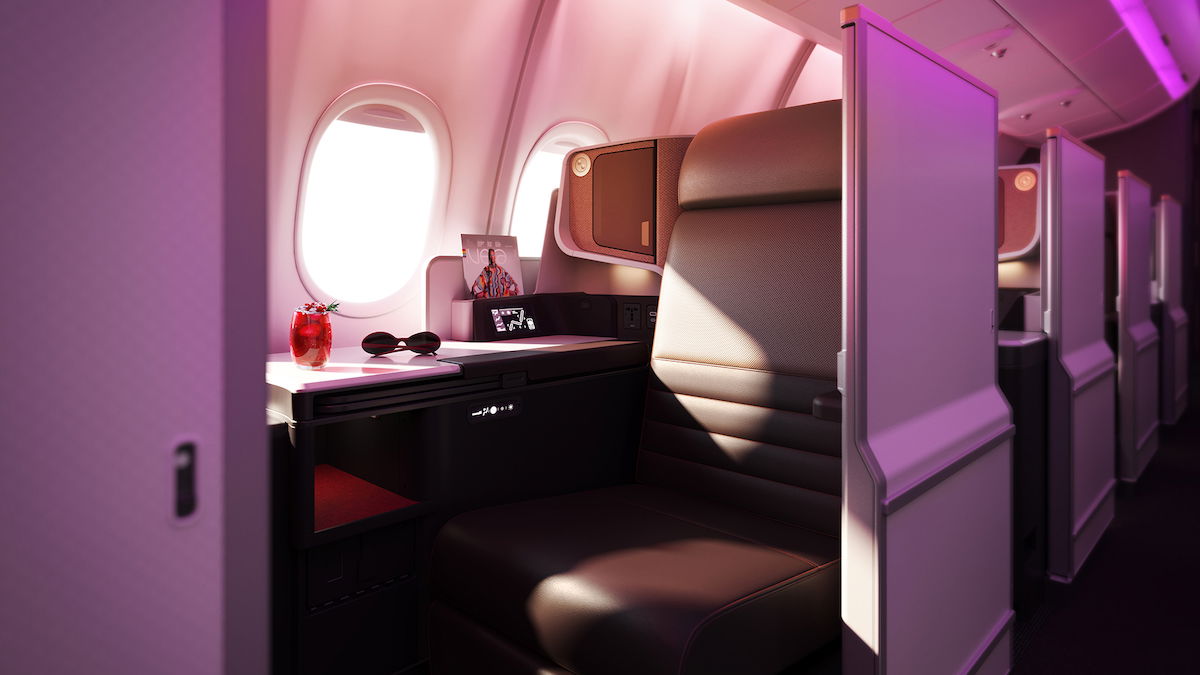 Virgin Atlantic A330-900neo Retreat Suite
There's an added surprise, as Virgin Atlantic is introducing a product that's better than business class. Each Virgin Atlantic A330-900neo will have two Retreat Suites. This consists of two exclusive suites at the front center of the cabin, and creatively utilizes space that would otherwise be wasted.
These special seats will feature 6'7″ fully flat beds, and will have 27″ touchscreen TVs with bluetooth connectivity and wireless charging. Each of the two suites will also feature an ottoman that doubles as an extra seat, so that you can dine with a travel companion.
Virgin Atlantic will allegedly sell these seats as an upgrade over the standard Upper Class seats. Initially they'll be made available 14 days before departure at a cost of £200 one-way, which seems reasonable. That's nice, because it sounds like anyone who booked an Upper Class ticket should be able to upgrade to these seats.
I'd say the major downside here is that Retreat Suites are only the center seats, so that's not ideal if you're traveling alone (since you'd probably prefer sitting in a window seat).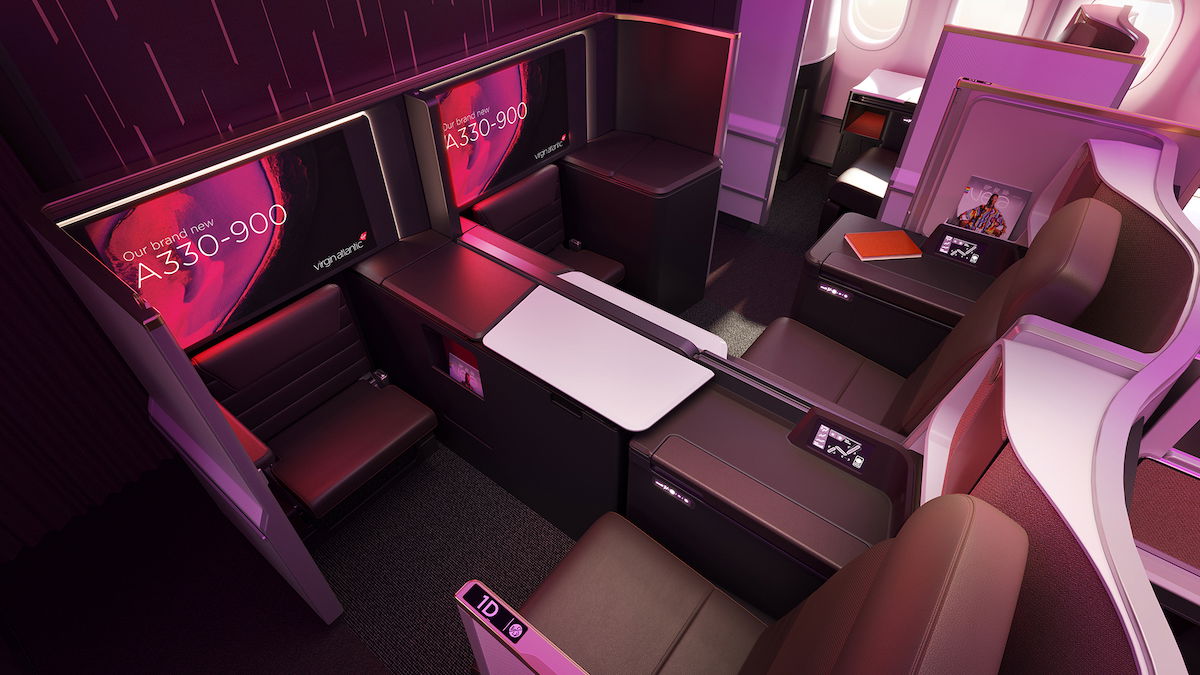 Virgin Atlantic A330-900neo The Loft
Virgin Atlantic is the only airline to have social spaces on all of its aircraft, and the A330-900neo is no exception. Much like the A350, the A330-900 will feature The Loft. It consists of space for eight people, with four chairs. There will be a self-serve fridge and drink dispenser.
Passengers will also be able to connect Bluetooth headphones to the dual panoramic 27″ touchscreens or utilize wireless charging facilities here. Virgin Atlantic is obviously just creatively utilizing space around the second set of exit doors here.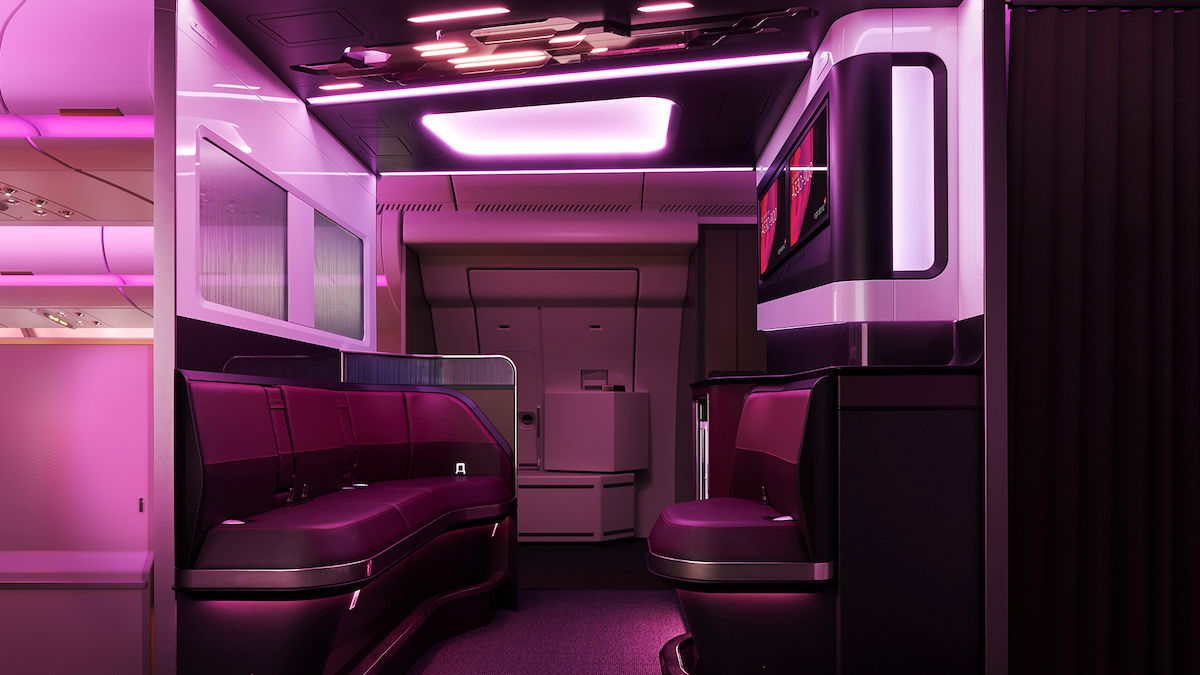 Virgin Atlantic A330-900neo Premium
Virgin Atlantic's A330-900neos will feature 46 premium economy seats, in a 2-3-2 configuration. Seats will feature 38″ of pitch and calf rests. The seats will have 13.3″ touchscreens with bluetooth audio, as well as in-seat wireless charging pads.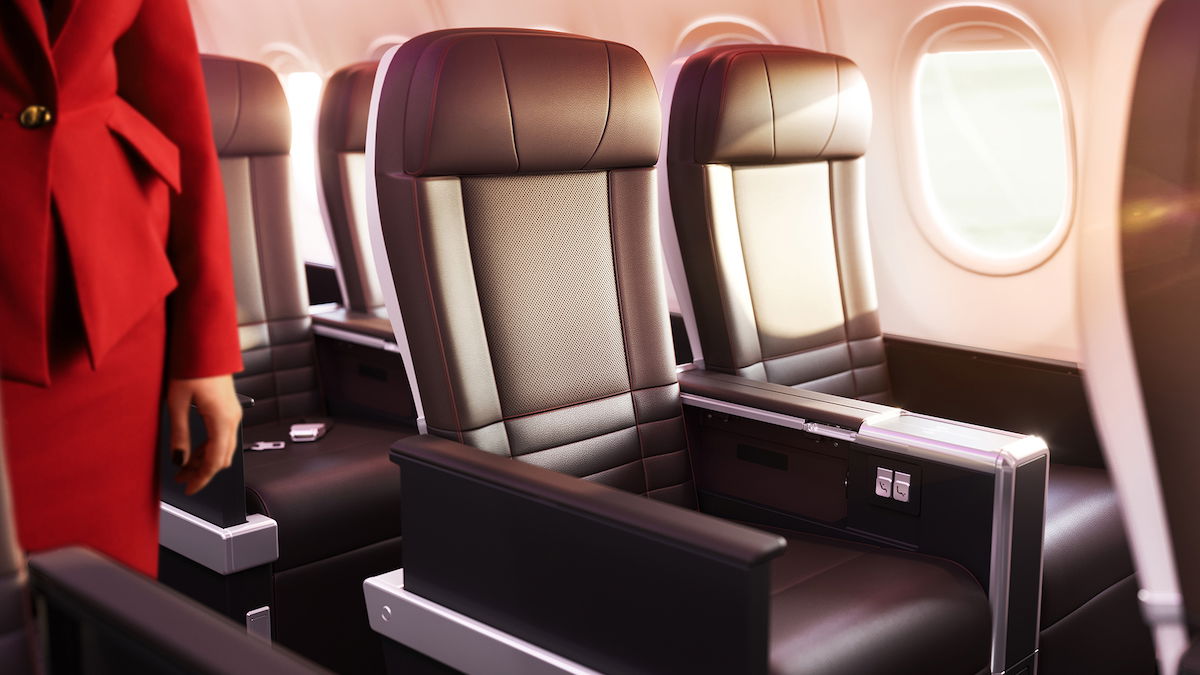 Virgin Atlantic A330-900neo Economy
Virgin Atlantic's A330-900neos will feature 184 economy seats in a 2-4-2 configuration. This includes 28 extra legroom seats — standard seats will have 31″ of pitch, while extra legroom seats will have 34″ of pitch. Economy passengers can look forward to 13.3″ personal televisions, bluetooth audio, AC and USB power outlets, and more.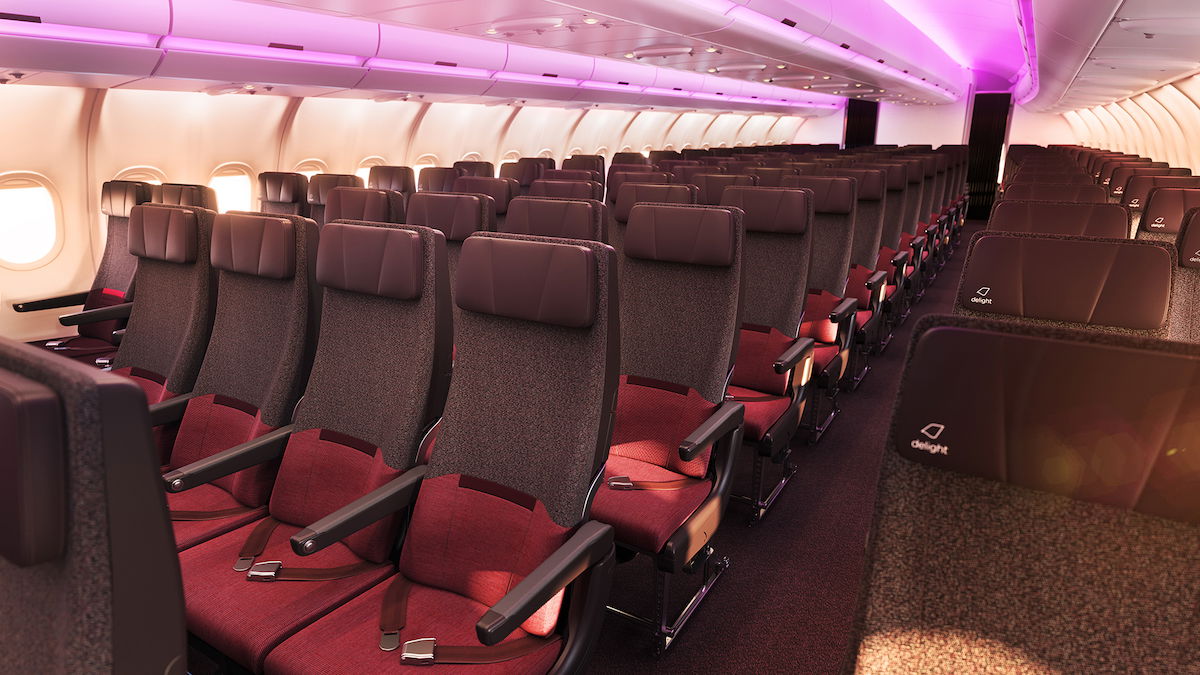 Virgin Atlantic A330-900neo rollout & first route
Virgin Atlantic will be taking delivery of 16 Airbus A330-900neos between 2022 and 2026. The first plane is expected to join Virgin Atlantic's fleet in the coming weeks, and should start flying between London Heathrow (LHR) and Boston (BOS) as of September 2022. However, the exact details of that aren't yet known beyond that. The airline should take delivery of two more of these jets before the end of the year.
The A330-900neos will primarily be used to replace existing Airbus A330-300s, as the -900neo has much better fuel economy.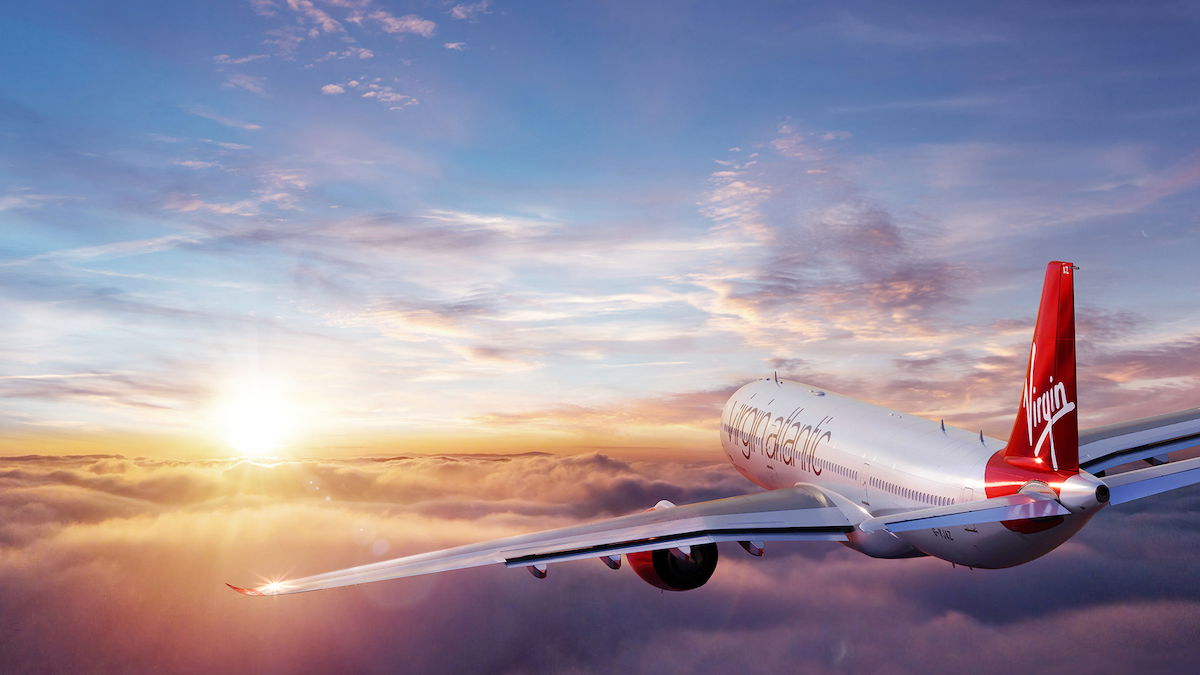 My take on Virgin Atlantic's new A330-900neo cabins
Color I was impressed by Virgin Atlantic's new A330-900neo cabins. The A330 has a narrower fuselage than the A350 and 787, so airlines are somewhat limited in terms of the products they can introduce on these plans. With that limitation in mind, I'd say Virgin Atlantic has done a great job here:
The A330-900neo will be Virgin Atlantic's first plane to feature privacy doors in Upper Class; I find these Vantage XL seats to feel a bit narrow on the A330, but this is still a huge improvement over Virgin Atlantic's old Upper Class
The new Retreat Suite concept is unique, and it sounds like Virgin Atlantic plans on charging a pretty reasonable premium to reserve these seats; it's just too bad that these are center seats and not window seats
In economy the A330-900neo is generally a great ride, as the 2-4-2 configuration limits the number of middle seats compared to other aircraft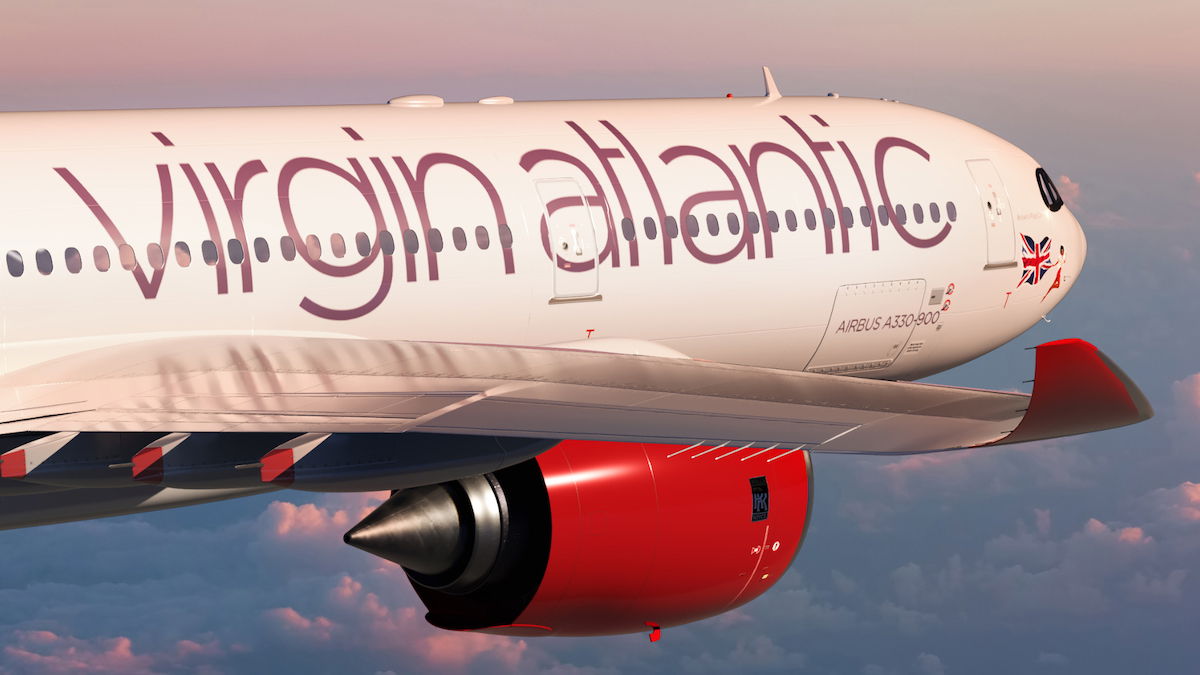 bottom line
Virgin Atlantic has finally revealed its A330-900neo cabins, including the introduction of an all new Upper Class, as well as the new Retreat Suite, which will offer a better than business class seat. You can expect to find the A330-900neo flying to Boston as of September, so these plans will start to enter service soon.
What do you make of Virgin Atlantic's new A330-900neo cabins?