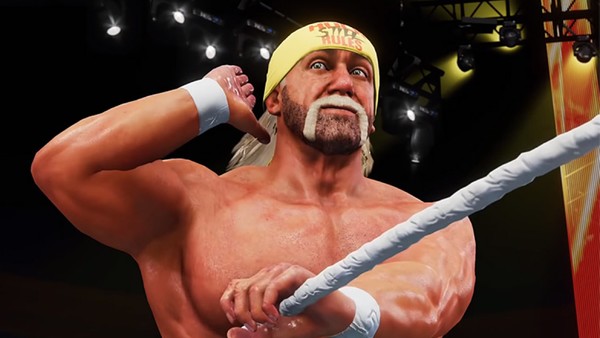 Multiple entries in the WWE 2K game series have been pulled from Steam without prior warning.
As their delistings weren't publicized beforehand, it was left to would-be consumers to find out for themselves. Reddit user u/Popstasia discovered the titles were gone when trying to search Steam for WWE 2K19.
Searching for WWE 2K titles currently brings no results for WWE 2K17, 2K18, 2K19, or 2K20, all of which were previously available for purchase. Per changelogs found on steam-tracker.com, purchases for these games were disabled on 13 July. This isn't the first time 2K Games has delisted WWE games on Steam, however: 2K15 was removed in March 2017 and 2K16 got the same treatment in August 2019.
2020's WWE 2K Battlegrounds, 2022's WWE 2K22, and associated DLC packs are the only titles from the series still available for Steam purchase. Neither 2K Sports nor WWE has released a statement on the matter.
Released on 8 March after multiple delays, WWE 2K22 was seen, critically, as a rebound title for a series that had experienced challenging development and release recycles on previous entries. This was particularly true of WWE 2K20, the launch of which was so disastrous it ultimately resulted in WWE 2K21's cancellation.