The Liebherr LB 30 drilling rig produces zero emissions while also boasting the same performance as its diesel-powered counterparts, whether it is unplugged or plugged in.
The LB 30 battery has been designed for a working time of four hours.
The rig is currently undergoing operator and technician familiarisation, ahead of it being deployed to work on a major project. Select is now targeting investment kits at emission-free plants, which now makes up 80% of its fleet and includes six battery-powered crawler cranes.
Select's Business Unit Leader Alex Warrington said: "Our customers are asked by their clients, how they can build and deliver in a more sustainable way, and it's becoming a point of difference in work winning decisions.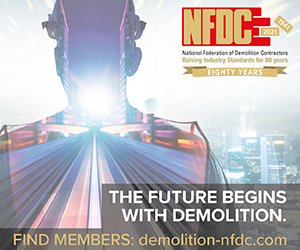 "Our zero emissions equipment for hire includes a wide range of electric crawler and tower cranes, passenger and material hoists, concrete pumps, MEWPS and now our brand new unplugged piling rig."
Select has also invested in low power consumption hoists, fitted with telematics to monitor usage; and solar and hybrid power solutions, such as Punch Flybrid to reduce the requirement for large diesel generators.