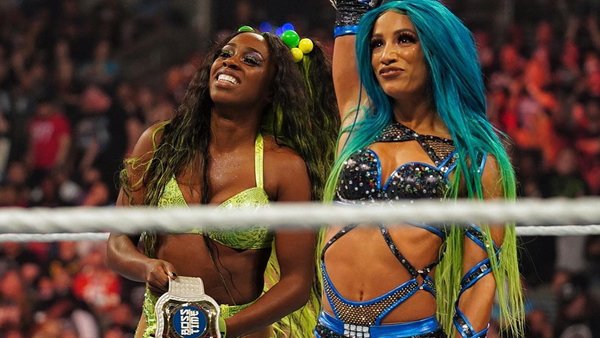 In what could prove to be a significant update in the ongoing situation regarding Sasha Banks and Naomi's WWE future, the pair have now been removed from the company's internal roster listings.
As per Mike Johnson over at PWInsider.com, this removal took place at some point within the past 24 hours, and this will only add further smoke to the fire that Sasha and Naomi's time with WWE is coming to an end.
Regardless of prior reports about Banks having already been released by WWE, both the Boss and her tag team partner were still on the internal list of talents active on the WWE roster. Now, that has seemingly changed, which will in turn increase speculation of the former Women's Tag Team Champions having been let go by Vince McMahon's sports entertainment giant.
It's worth noting that PWInsider did reiterate that there is still no official word from any of the involved parties of any releases at this stage, although this is a situation that could well develop quickly across the next hours and days.
Citing creative unhappiness, Sasha Banks and Naomi walked out of WWE prior to the 16 May episode of Raw, having left their Women's Tag Team Titles on the desk of John Laurinaitis. Immediately following that, WWE announced the duo were indefinitely suspended and stripped off their gold, and all Sasha and Naomi merchandise was removed from WWE Shop.