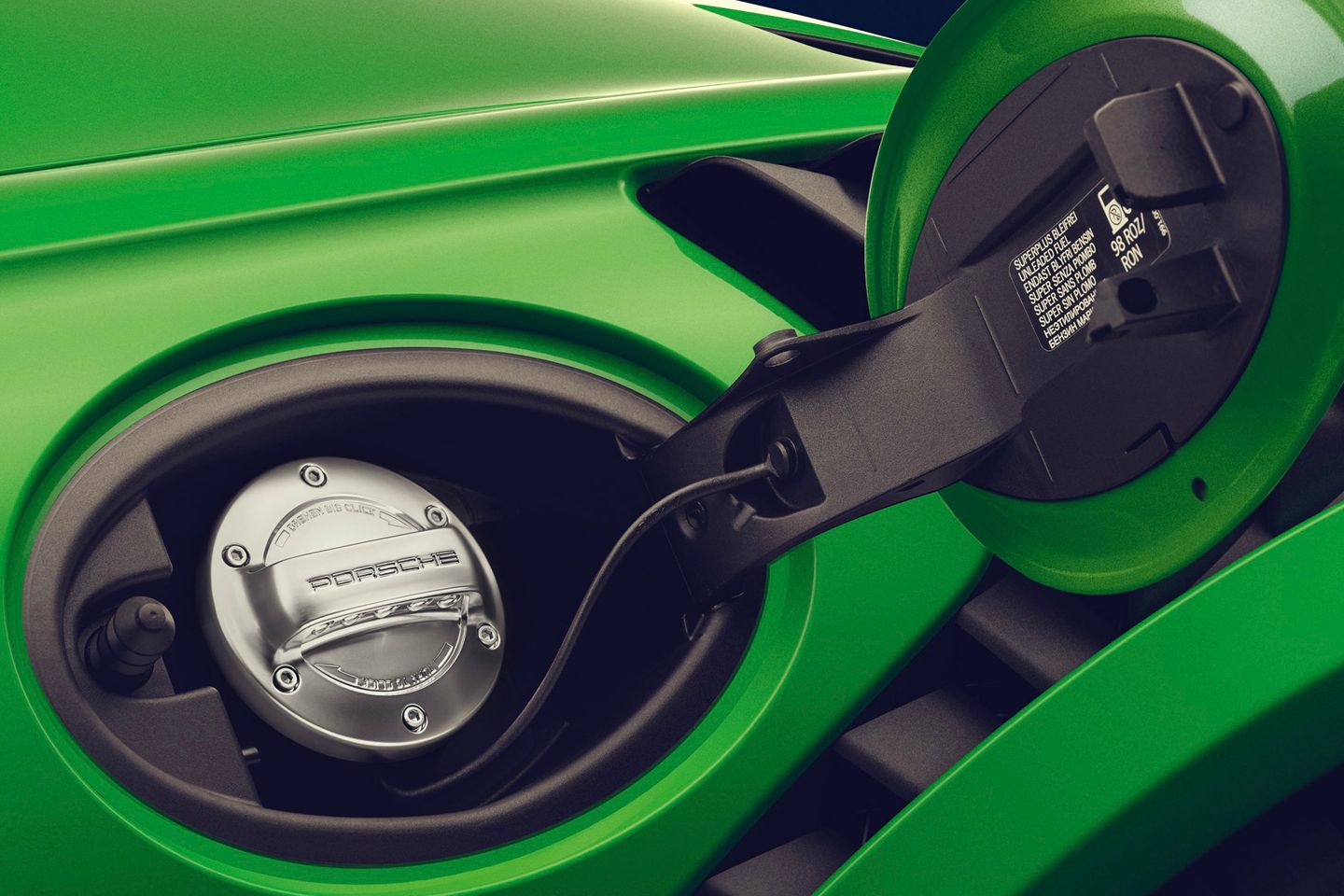 Despite EU lawmakers recently endorsing a total ban on fossil-fuel cars from 2035, Porsche CEO Oliver Blume has confirmed that Porsche remains committed to a 'double-e path' that will see the firm continue to invest in e-fuels while pursuing new battery -electric models. "Among the traditional automakers, we have a very progressive electric strategy. Our ambition is for more than 80 per cent of vehicles delivered to customers in 2030 to be all-electric," he reiterated, pointing out that the Taycan was already rivaling the 911 in sales terms.
Nevertheless, the Blume remained bullish over Porsche's short-term future. He confirmed that 'over the coming years, we will offer a very sporty hybrid setup for the 911, as many are familiar with from the motorsport context' – and alluded to language in the recently agreed EU agreement that suggested additional consideration should be given to the role that sustainable fuels and associated technologies might play in decarbonising the road transport sector beyond 2035.
The clause itself is short on detail, but Blume was unequivocal: "Technology bans act as a brake on innovation" he said in an interview first published in the Bild am Sonntag newspaper. "Climate protection has to be seen holistically. That's why we need to be open in terms of technology. Electromobility is an important track. At the same time, there are more than a billion existing vehicles worldwide. They will be on the roads for decades to come. E-fuels are an effective, complementary solution in this regard."
Sagely, he pointed out that the billion or so combustion engines currently in existence would not need to be converted or retrofitted to run on e-fuel, and that it would enable 'all vehicles' to play a role in reducing CO2. Of course the issue with e-fuels has always been the complexity and expense associated with their production, but Blume suggested that, "if produced on an industrial scale, prices of less than $2 per liter could be possible." Certainly no one is suggesting that we're approaching that point anytime soon. Nevertheless, Porsche seems adamant that at the end of a very long tunnel, the light remains on.